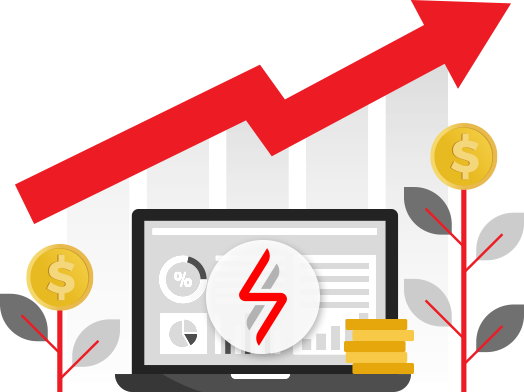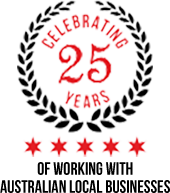 As an owner or manager of a business, you are always looking for ways to attract new customers and build loyalty.
We will help you do that by offering your customers the most powerful incentive possible….
FREE HOLIDAY
ACCOMMODATION
REWARD YOUR CUSTOMERS WITH
7 NIGHTS
Valued up to $1,500*
Terms & conditions apply
CLIENT VIDEOS
Check all Clients Video
Arise Solar Tv Ad
CLIENT VIDEOS
Check all Clients Video
Rosman Computer Tv Ad
CLIENT VIDEOS
Check all Clients Video
PRD Mildura
CLIENT VIDEOS
Check all Clients Video
Corrimal Lounge Tv Ad
CLIENT VIDEOS
Check all Clients Video
Solomons Flooring Ad
CLIENT VIDEOS
Check all Clients Video
Attain Loans Ad
THE DOWNSIDE
OF DISCOUNTS
No matter how you slice it, price cutting hurts. You may think discounts are what customers want, but here's why they can do more harm than good.
They destroy your brand by undervaluing your products and services
Your competition can easily match them. Be it 10, 20, 30% or more, and you'll find yourself in a race to the bottom
They are boring and repetitive, and everybody does them
At Sales Momentum, we believe that discounts are a short-term gain, for a long-term loss.
THE BETTER WAY
WITH US
We help you create low-cost promotions with a high-perceived value for your customers. Grow your business and build a loyal customer base faster.
Maintain price credibility without getting caught up in discounting war
Don't cut your profit margins and let your bottom line take the hit
Add value and incentives to give yourself an edge
Outshine competitors by offering something they can't
Excite your customers with a FREE 7-night luxury holiday accommodation
CLICK HERE AND FOLLOW THE STEPS!
STEP 1
We partner with fabulous resorts
in Bali, Thailand, Africa and across Australia
Each of our 7-night FREE holiday vouchers costs you ONLY $99
INTRO
STEP 2
STEP 2
We help you create your promotion, designed around your product/service and most importantly, your profit margin.
Instant Sales Reward!
Great value-add to big ticket items
Customer Loyalty Program
For each purchase with you, your clients earn their way to a FREE holiday!

STEP 3
STEP 1
STEP 3
Run your campaign that's EXCITING, FRESH, and with an OFFER that CAN'T BE BEAT!
STEP 2
STEP 4
STEP 4
Send your customers on their way to a fabulous resort in our amazing locations
STEP 3
START NOW
Our sales team win proposal after proposal over competitors. It speeds up our sales cycle and we close more jobs faster. We have a promotion that makes us easily stand in what is a highly competitive market. Our sales team love using this to close sales. It made it so easy for them and we enjoy more sales every month.

Marketing Team
Real Estate is very competitive. Giving our new clients listing a free holiday allows us to get more listings every month, easily.

Principal Licensee

Using a free holiday gave us an incredible edge over other tile stores. We are definitely selling more jobs every month with this promotion. Our clients love it!

Franchisee
The fitness industry requires client retention programs as constantly finding new clients is expensive. People tend to move around to other gyms a lot. A free holiday allows clients to come back regularly and with that we build a stronger relationship whilst ensuring our clients see better personal result. It's a win-win campaign for us.

Franchisee
Car sales is a highly competitive market. As a dealer principle we are always looking for something to stand out. This campaign did just that. Sales went up significantly and our sales team loved using the offer as it is totally different. We were able to maintain better profit margin also.

Dealer Principal
Testimonials
You've worked hard on your business. Don't get caught in a discount spiral that leaves you with a lot less than you deserve in return. At Sales Momentum, we know there is a better way.

These days the average consumer is demanding more for their money and with so much competition in the marketplace, what do you do?

Offer your customers a value-add bonus, one that takes their eyes off the price and provides them with a free reward.
Grow faster
Click the play button to watch our video for more information
Let's grow your business!